In the summer of 2018, we hitched up Priscilla, our 20 year old caravan and drove her to the famous hippy markets of Ibiza to test market our newly developed wonder product, The Coffee Scrub.
Ibiza was the perfect place for us. We could both build our brand at the numerous events, markets and festivals we were invited to join - as well as with our growing following on social, and we were able to showcase AWB to a diverse and ethically focused global audience.
We made amazing friends and connections on the island that have inspired and propelled Another World Belfast and the 'Gift Back' range to be what it is today.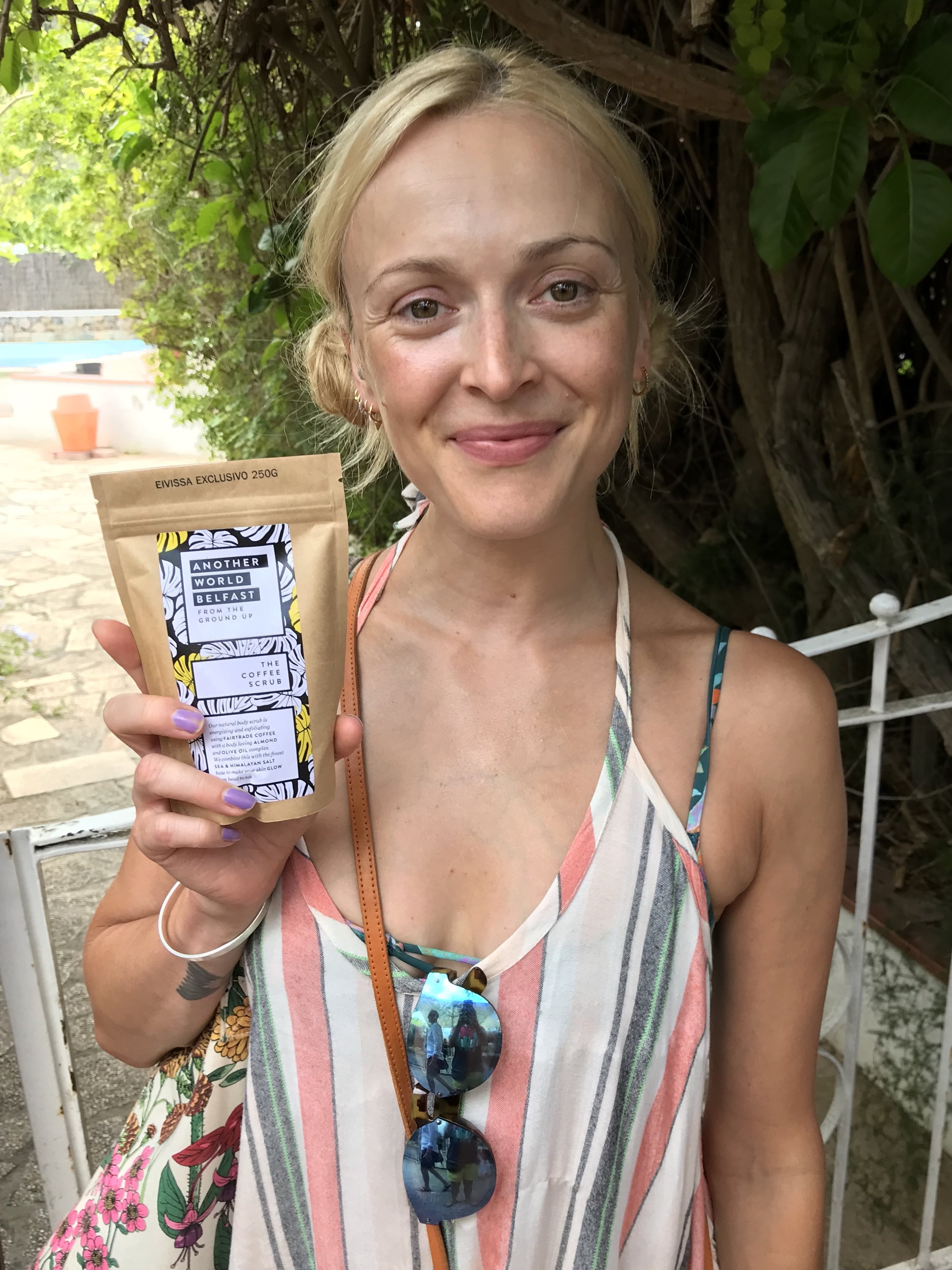 "Showcasing at world famous venues in Ibiza such as Pikes Hotel, The Beach House and The Zoo Project, as well as the famous Hippy Market in Es Cana, to name a few
Located backstage and behind the scenes at some of this summers hottest events this "wonder product" has been picked up by a host of celebrity visitors including Fearne Cotton, Ricki Lake of Hairspray fame and Canadian DJ duo BlOND:ISH."
PHRANK/ Bloom Magazine.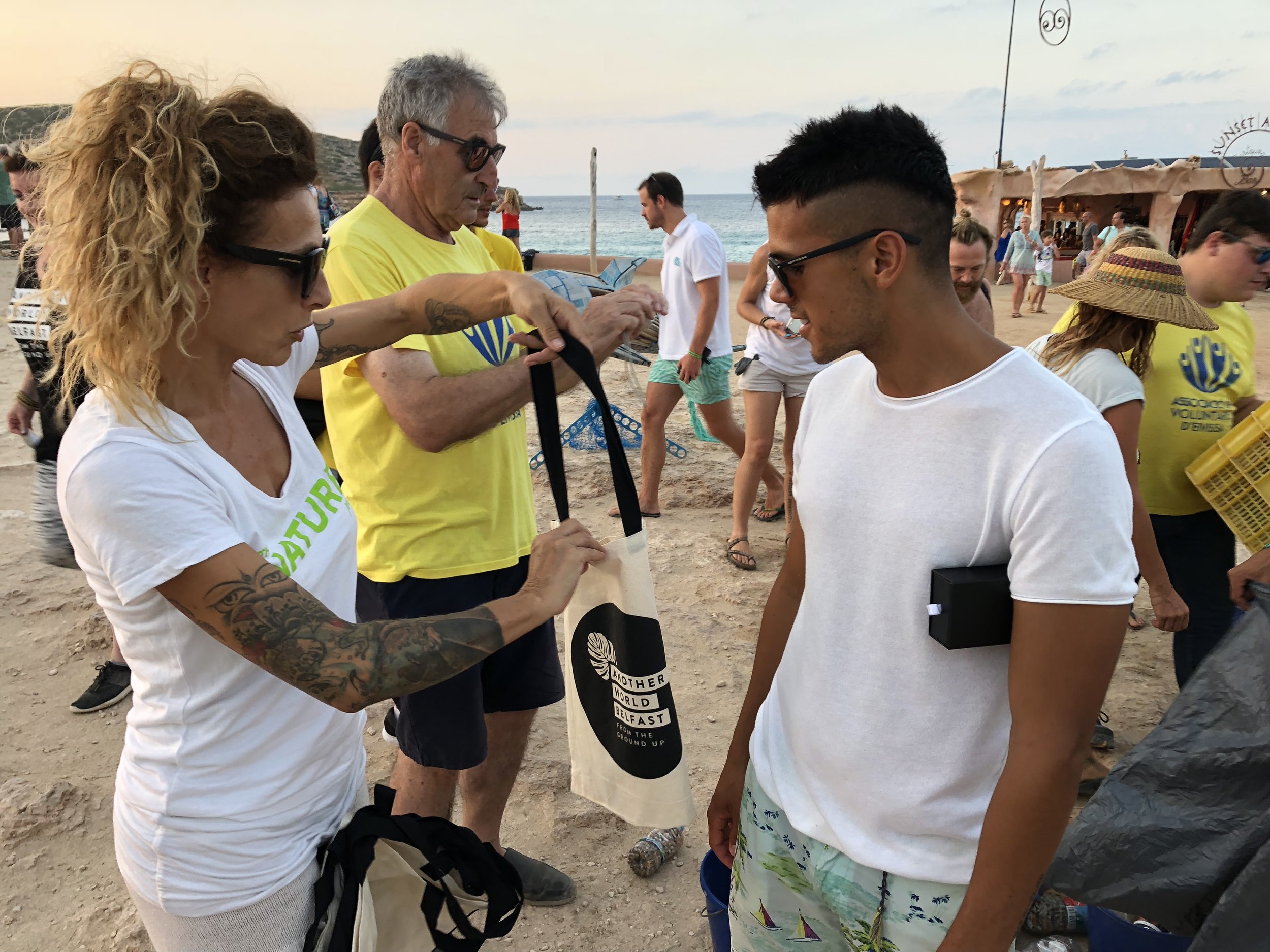 We organised and sponsored numerous environmental initiatives whilst living on Ibiza. Working with IPF, The Nature Project & world renowned eco project Casita Verde, we beach cleaned and hiked all over the island. Our aim is to give back and have as little negative impact as possible in whatever we do.